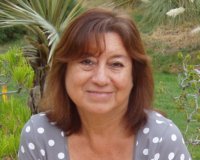 My work as a therapist is using the different modalities and using the holistic principles that I have learned to help my clients, as well as to use the experience for my own development.
I use a combination of therapies and work at different levels. I also work on the level of prevention.
I see that the body is made up of a number of systems that work together as a single unit. The organs, glands, circulation, nerves, muscles and skeletal system all have their separate roles, yet they work together for optimum health. I treat the body as a whole and I aim for the connection of body, mind and spirit.
My responsibilities and duties as a therapist are to:
Identify stress or imbalance anywhere in the body or the mind
Establish connections between stress and imbalances
Discover which stresses are primary and which are secondary
Test the patient to find the most effective correction, remedy or treatment before applying it
Evaluate and balance the musculo-skeletal system
Massage reflexes to improve lymphatic drainage
Activate reflexes to improve the vascular system
Identify individual food/substance sensitivity and individual nutritional needs
Activate reflexes to defuse emotional stress and trauma
Improve co-ordination through specific movement
I have 25 years of experience as a Diagnostic Medical Sonographer. I trained at UCLA and worked at UCSF and UC Davis I specialized in the areas of Obstetrics and Gynecology, Breast, Abdominal and Vascular.
I studied acupressure at the Acupressure Institute in Berkeley.
I have 20 years of experience in working with Cranio Sacral Therapy (CST) I completed my advance training in CST, including Somato-Emotional Release Therapy at the Upledger Institute here in the US and studied the methodologies known as Talking to the Brain, Talking to the Heart at the Peirsman Cranio Sacraal Academie in the Netherlands. I developed my own practice in Amsterdam for 3 years.
Hobbies:
Traveling is my passion, I like photography, singing with a local chorus, and dancing, I do yoga and I am learning how to make puppet shows.